For those of you who have seen our newest art installation, you have heard us tell you all about the gorgeous collection of huipiles and textiles on display. They are an homage to the humble country of Guatemala and the amazing craftsmanship of the people there. Each of the pieces are handwoven and embroidered to painstaking degrees and are deserving of the time up on display.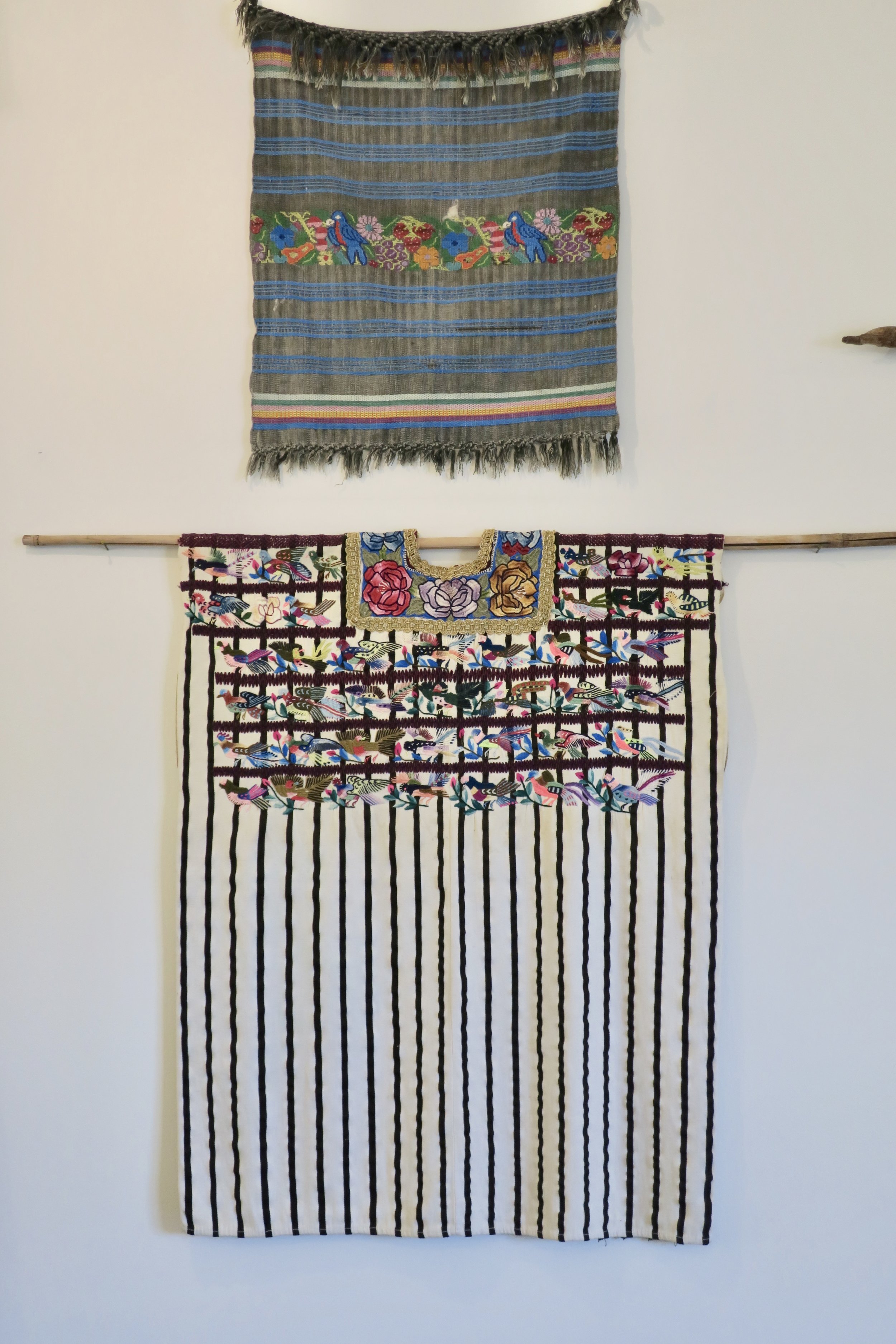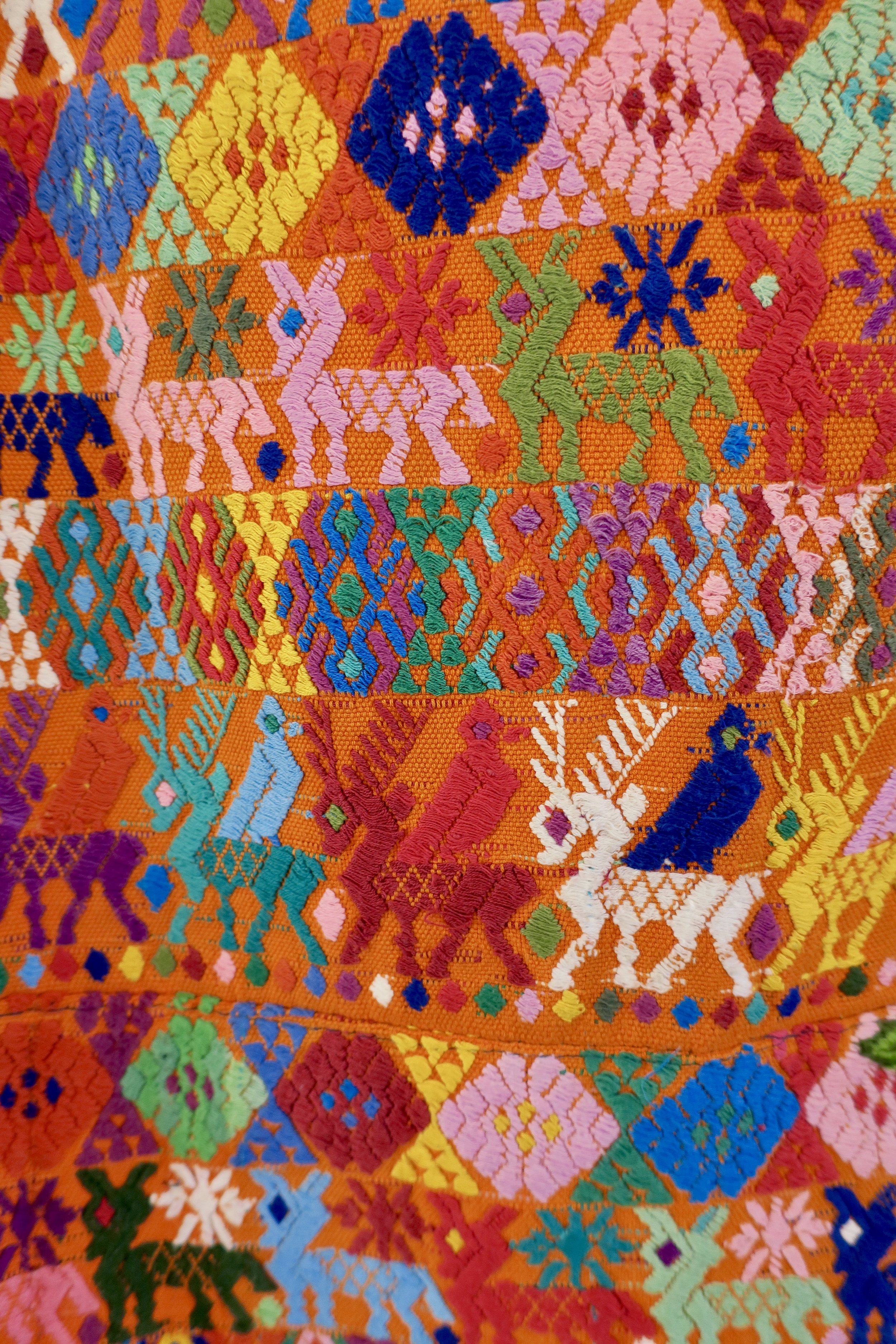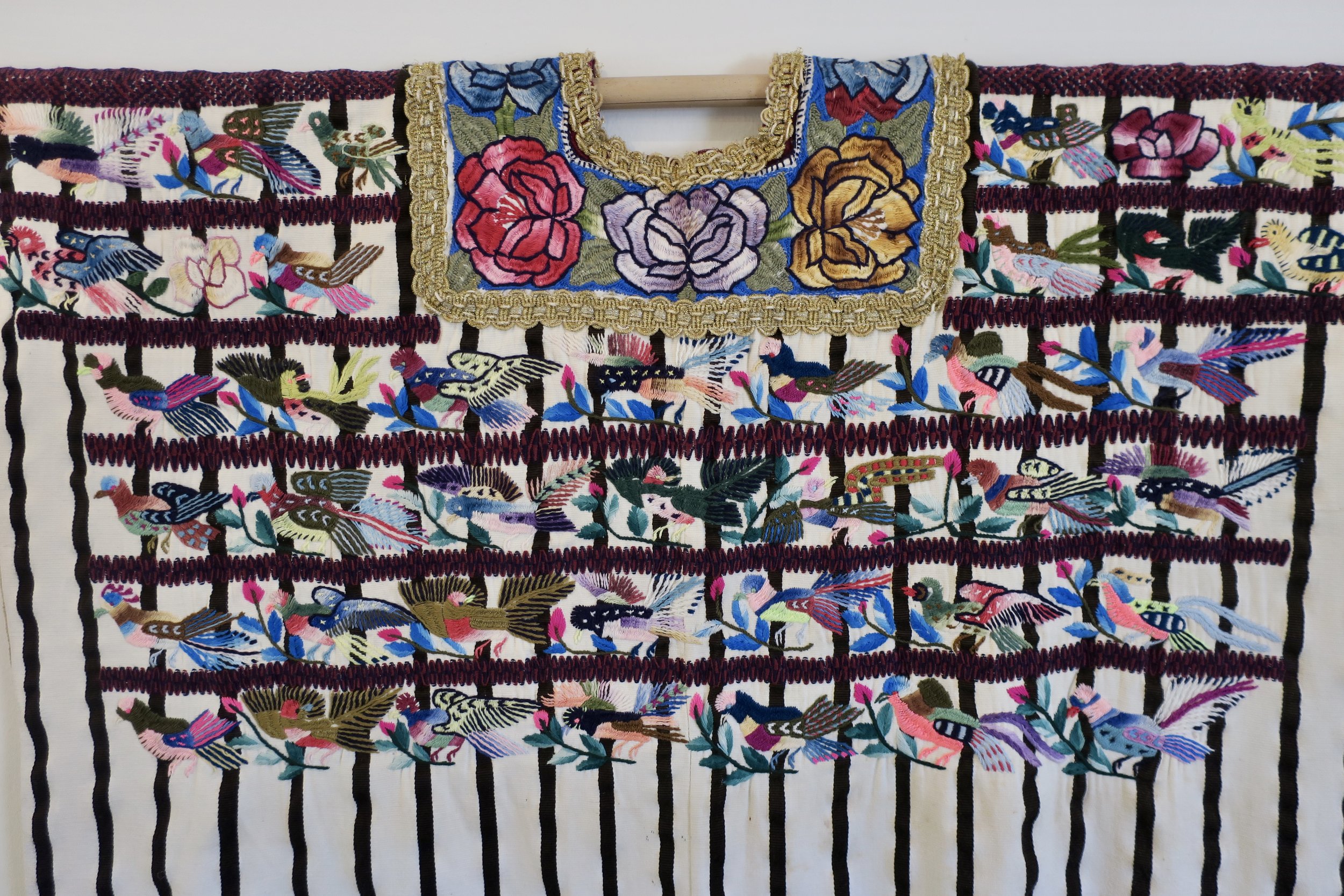 We decided about 6 weeks ago on the direction of the newest installment and since then the area around Guatemala City has been rocked by a devastating volcanic eruption. This country is rich in traditions, customs, and craftsmanship... but horribly poor. Phaedra and I ask that if this post moves you and you feel so compelled, to find a cause to support. We recommend both The Potter's House or if you would like to shop for your own Guatemalan goodies, check out Humble Hilo. We'd like give you a bit of background to the country, and more specifically the town of Antigua, share some of Phaedra's drool worthy travel pictures as well as a few of our gallery wall.
Antigua is a Spanish colonial town, about an hour outside of Guatemala City. It is a place to escape to with cobblestone streets, terra-cotta roofs, great restaurants, and dripping in charm. It is a place where people seek a place, whether to learn the history...or the language.
The town itself is nestled in the middle of volcanoes, looking up towards fincas (coffee farms), where much of the growing and roasting of beans drives the economy. Avocados and mangoes are lush on the landscape. It truly is the Land of Eternal Spring.
The artisan markets are a must see in Antigua, stalls brimming with colorful huipiles, belts, bags, and more. The Guatemalan people come down from the surrounding mountain villages to sell their woven goods. Most notable is the huipile, a traditional shirt worn by the women, with an embroidered skirt and belt. Each village has their own pattern woven on a backstrap loom (this loom is attached to a wall on one end and secured around their back on the other a la a backpack) and can take months to create. Flowers, birds, plants, geometrics, bright colors and indigos. All the motifs and colors are handcrafted by the Mayan people of Guatemala.
We hope you stop in and see our display and enjoy it as much as we have. We also want to share a crazy big dream. We would love to bring back from Antigua some things for you to shop at a little pop up market and would love to hear your feedback on this. And... because you can't stop us dreamers out there... if you would like a week retreat in Antigua at some point. Complete with photography, guided tours of the artisan markets, trips to the weavers and coffee farms, etc. Let us know how we can bring Guatemala to you!